Jānis Karpovičs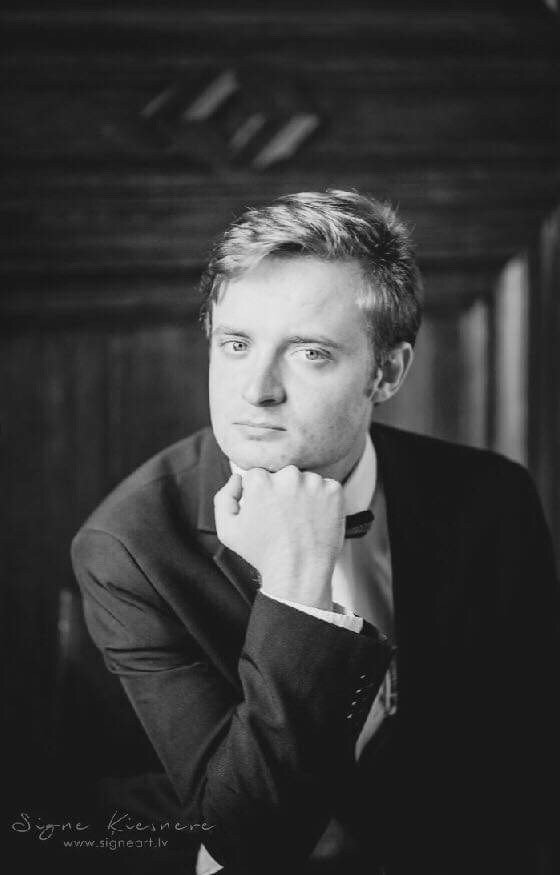 JĀNIS KARPOVIČS is the organist of Riga St. Jacob's Cathedral and a member and board member of the Latvian Guild of organists.
He began his career as a musician at the Emīls Dārziņš Secondary School of Music where he graduated from the piano class of ped. Andrejs Bilalovs. He has obtained a master's degree from the Jāzeps Vītols Latvian Academy of Music, class of Prof. Emer. Arnis Zandmanis. Jānis Karpovičs has performed concerts in Latvia, Finland, Poland, United Kingdom, Iceland and other countries. He has participated in master classes by such pianists as Hamsa Yuris, Marcel Worms, and Marco Tezza.
Jānis debuted at the Jāzeps Vitols VII International Piano Competition. He works as a chamber musician, performing with various well-known Latvian instrumental and vocal performers. A special collaboration has been created with the violinist Ilze Kirsanova and the mezzo soprano Irma Pavāre, together they perform at Latvian churches, castles and concert halls with a diverse concert programme.
Along with his career as a pianist, Jānis has studied the organ at the Jāzeps Vītols Latvian Academy of Music, class of Prof. Vita Kalnciema, graduating with a master's degree in 2021.